Are you following us?
SUBSCRIBE NOW
The rental market in Manhattan and Long Island City is overcrowded, housing is hard to find, and rents are skyrocketing. Considering living in Downtown Brooklyn at this time is actually a good choice.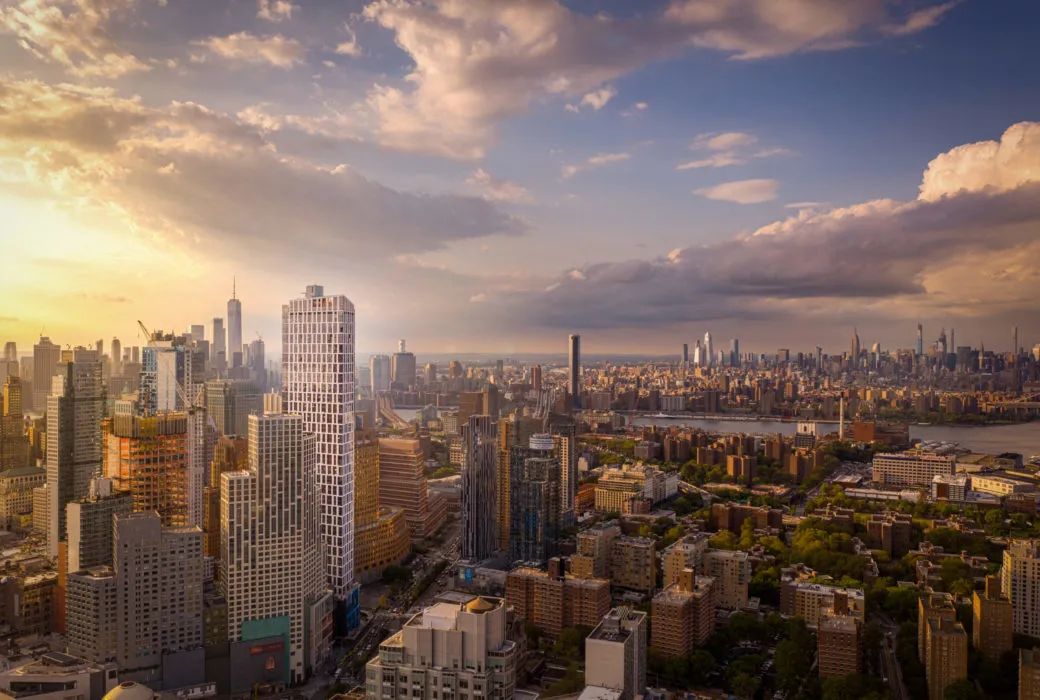 Downtown BK has convenient transportation , it is very convenient to go to Manhattan, the safety is very high, and the literary atmosphere is strong . In addition, many new projects have been built recently. The building has new facilities and the rent is cheaper than Manhattan . It is especially suitable for schools such as NYU Tandon and Pace. International students can even walk to school. Today, the editor will introduce the downtown Brooklyn and the buildings suitable for international students
---
Transportation in Downtown Brooklyn
Downtown Brooklyn is connected to Manhattan by the Brooklyn Bridge and Manhattan Bridge.
Downtown Brooklyn has a lot of public transportation, it has the New York City subway and many bus lines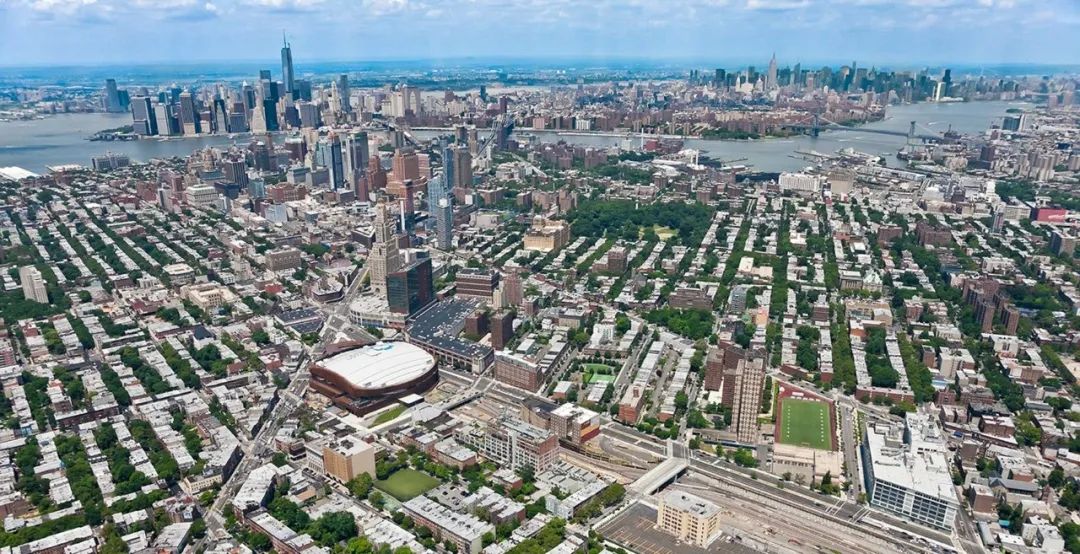 Not only that there is a Manhattan Main Line in Lower Manhattan with a direct connection to downtown Brooklyn . From south to north, there is the IRT Lexington Avenue Line (lines 4 and 5), the Joralemon Street Tunnel, on the BMT Broadway, and the BMT Nassau Street Line (N, R, W lines) through the Montague Street Tunnel, connecting the IRT Broadway – The Seventh Avenue Line (Lines 2 and 3) provides this service through the Clark Street Tunnel and the IND Eighth Avenue Line (Lines A and C) through the Cranberry Street Tunnel. To the north are the Manhattan Bridge (B, D, N, Q) and the Rutgers Street Tunnel (F and F Express Lines) that also serve subway trains from the Lower East Side to the Brooklyn business district.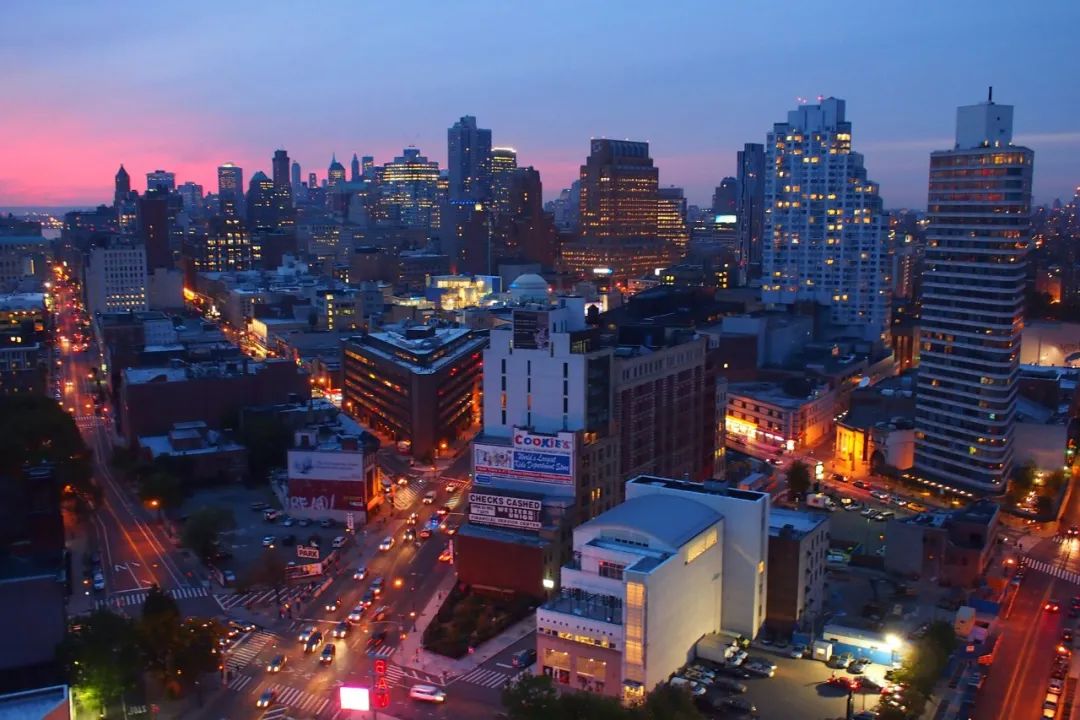 ---
suitable population
NYU Tandon students can walk in about 10 minutes
Pace students take subway line A/C/2/3, 13 minutes to school
SVA/Parsons students take subway line 4/5, 25 minutes to school
Students on the main campus of NYU can take the subway line B to get to the school in about 20 minutes.
Young Professional working in the financial district: Metro Line 2/3/4/5/A/C/R, 15 minutes away
Young Professional in Midtown Manhattan: Subway B/D/R/4/5, 25 minutes away
Life
Downtown Brooklyn was originally the borough's business district and civic center. As such, it has many pedestrian plazas that are often crowded with office workers during coffee breaks. The Fulton Mall remains one of the last vestiges of former gentrification in downtown Brooklyn, where residents can shop for discounted clothing and electronics.
---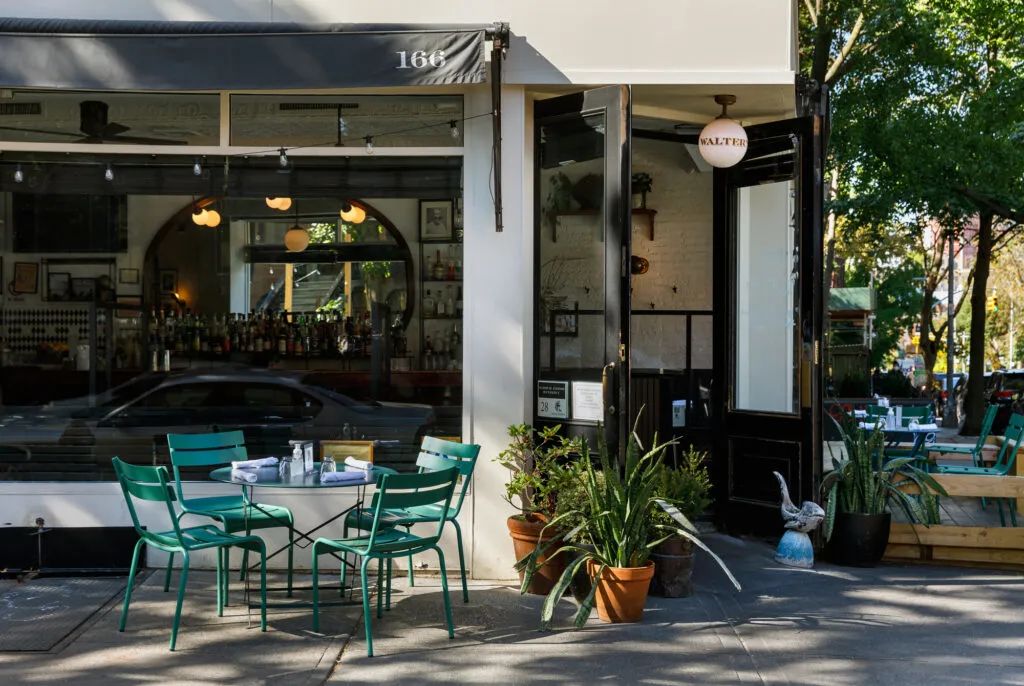 Living in Brooklyn is never far from a bank or pharmacy, and Brooklyn's cultural hubs—from BAM to Barclays Center—are within easy reach. Every neighborhood has great restaurants, grocery stores, movie theaters, gyms and subways .
Brooklyn built many green spaces early on , and on weekends and after work, family picnics, joggers, and local residents flock to the Green Market at Brooklyn Borough Hall.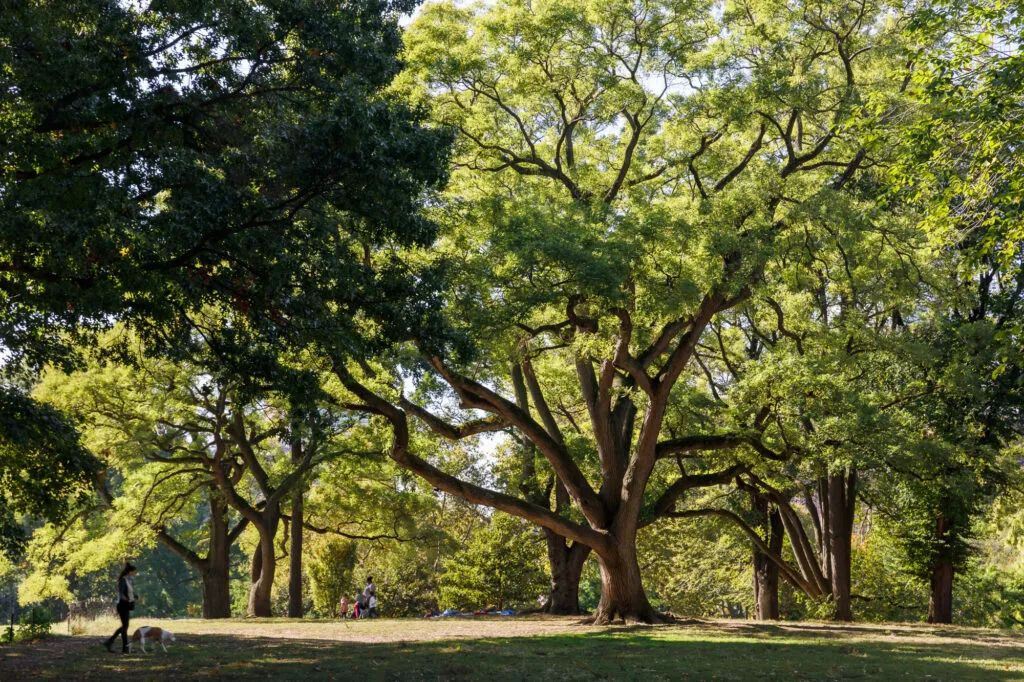 Downtown Brooklyn is suitable
Apartment building for international students/workers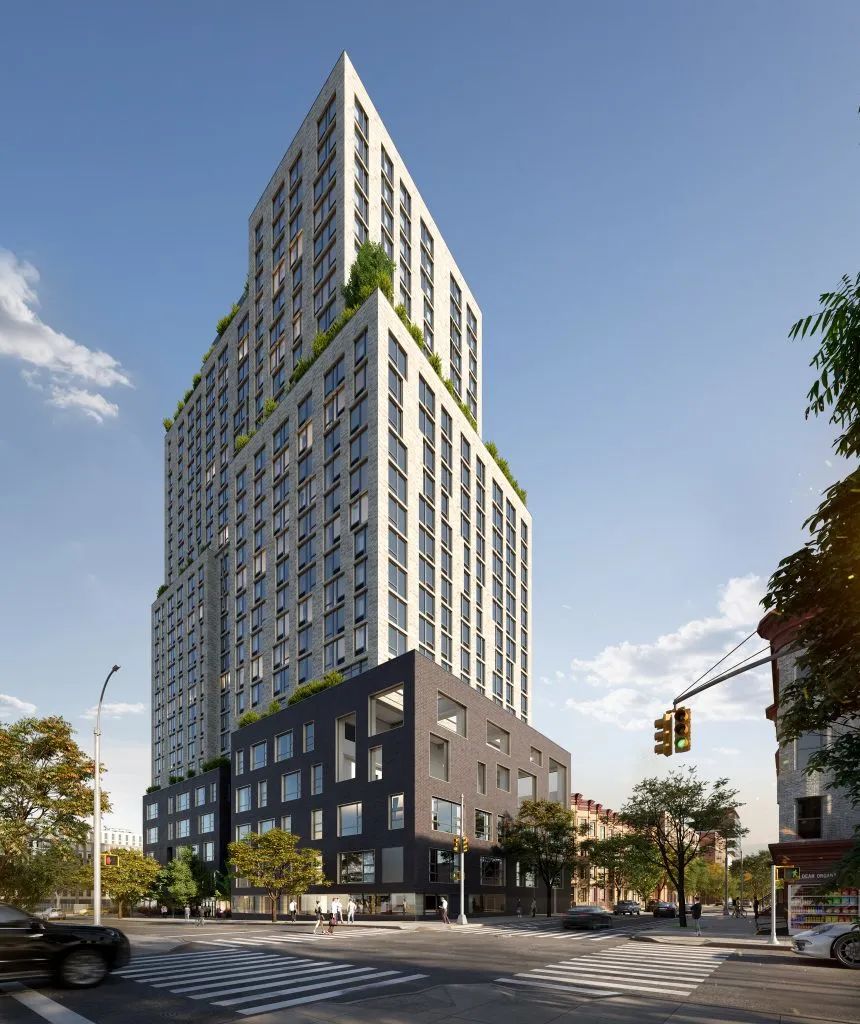 Plank Road is a brand new super artistic building in Downtown Brooklyn, perfect for NYU Tandon/Pace/Parsons students.
Location: Plank Road is located in downtown Brooklyn with its National Historic Places and tree-lined streets . Life is very convenient, surrounded by first-class restaurants and supermarkets. There are several subway lines N/Q/B/D/G nearby
The neighborhood is also home to the Brooklyn Academy of Music and the Brooklyn Nets (Barclays Center), and is within walking distance of Brooklyn's own core attraction, Prospect Park
Facilities: 24 hours doorman/bike storage room/leisure room/gym/kids room/rooftop swimming pool/top floor terrace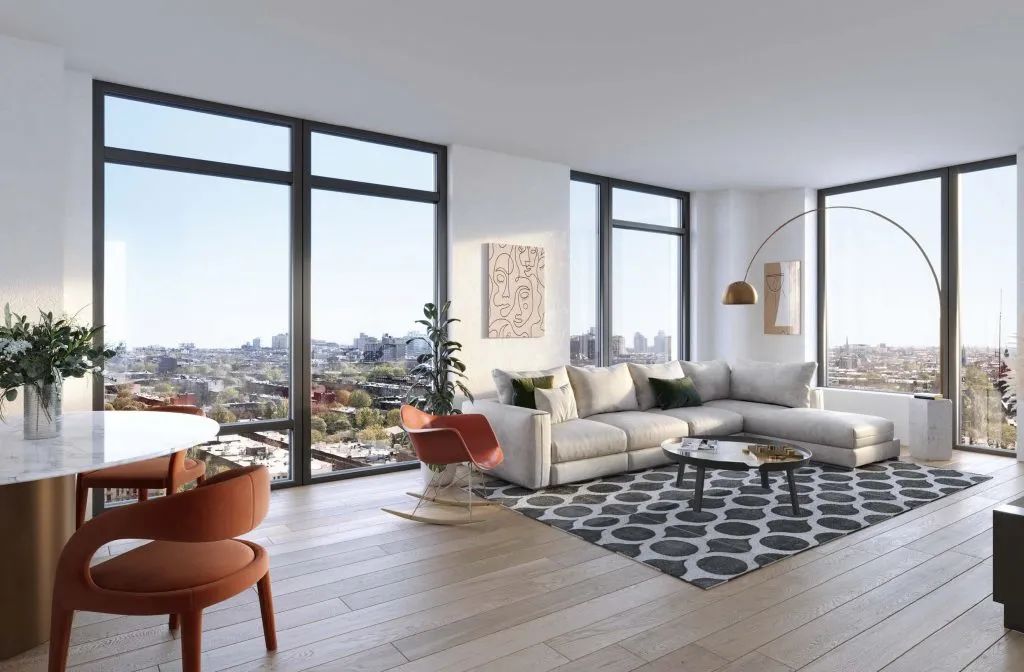 upholstery
– Each apartment has been carefully crafted to create the ultimate home experience. The large floor-to-ceiling windows in the entire living room outline the city in the distance, with excellent lighting and air intake .
– Kitchens all have ample counter space, custom cabinetry and quality big name appliances .
– The bathroom is very understated and luxurious . Soft recessed lighting contrasts with clean marble-tiled walls and mosaic marble floors.
Studio 3xxx from 1B1B 4xxx from 2B2B 6xxx
16 months lease get 2 months free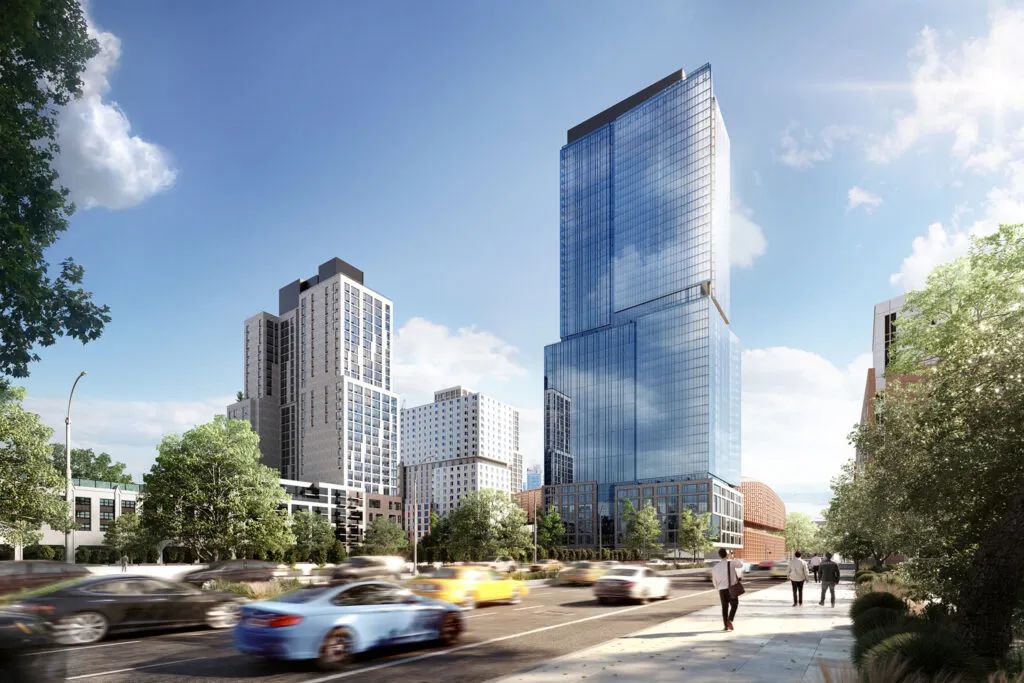 BK's new luxury building, Brooklyn Crossing, is located near Sixth Avenue, next to Barclays Center, close to the White District and Williamsburg, very prosperous. Former New York Mayor Bill de Blasio lives on this street, very safe! There is a police station downstairs
Building facilities: rooftop open-air swimming pool/atrium library/private office area/children's playroom/movie screening room/gym
Indoor: Oversized floor-to-ceiling windows/Indoor drying and washing/First-tier brand appliances including dishwashers, etc./Handheld and fixed showers
The building is close to Prospect Park, the most famous Prospect Park in bk . This park is known as one of Brooklyn's works of art. It is very beautiful and has a carousel.
The building is about to open in July-August, and you can stay in a brand-new room. Your favorite friends quickly contact Acre's agents to line up to lock the room in advance.
15 minutes to NYU Tandon and Pratt, 20 minutes walk to the school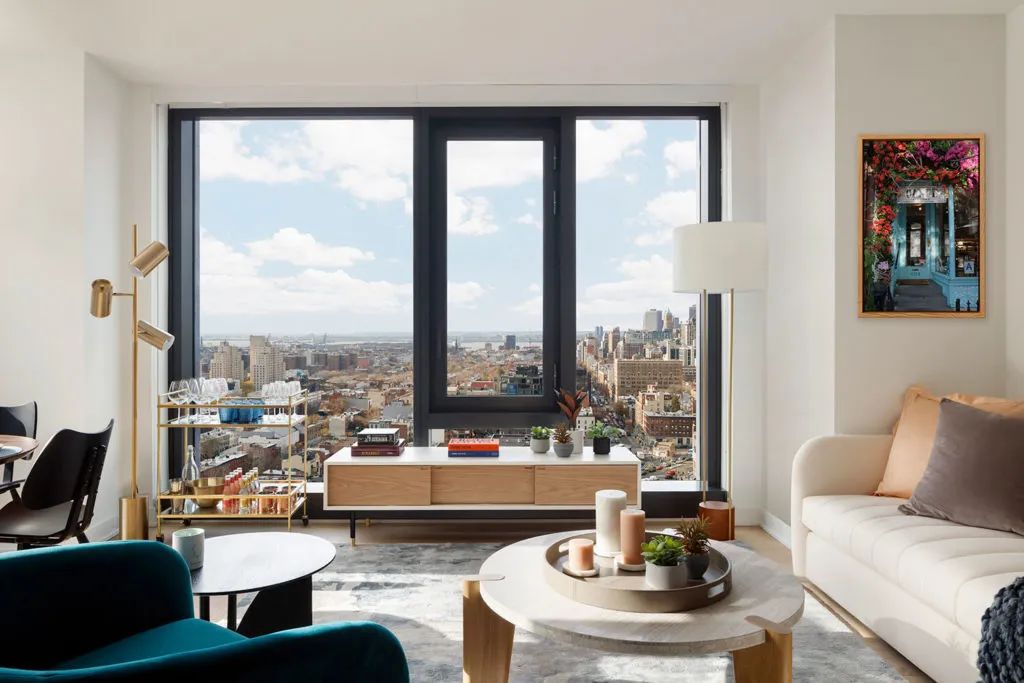 The building has a variety of apartment types
Expected studio $3500-$3800 (with oversized alcove studio with sleeping area)
Expected 1beds $4000-$4500
Expected 2beds $6800-$7200 (part of the super good view, you can see the sea view and the Statue of Liberty)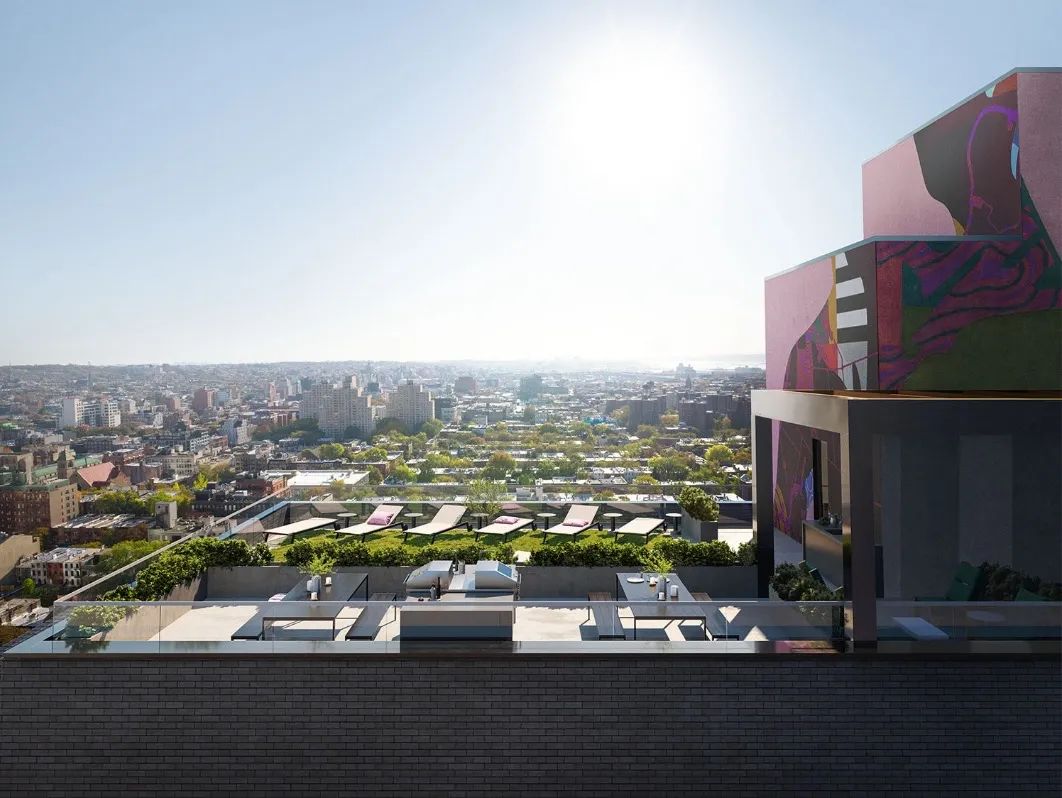 Located in Brooklyn, The Guild is a new building to be completed in 2022, with a total of 22 floors and 160 apartments . The Guild is full of design, well-equipped and top-notch interiors
The Guild is strategically located at 310 Livingston St in Downtown Brooklyn, a 4-minute walk to the subway station A/C/G/2/3/4/5 and a 12-minute walk to Tandon . There are first-class restaurants, bars, museums, cinemas, art exhibitions, etc. around, which is very convenient.
Facilities: bar/library/gym/game room/top terrace
Room Amenities: Wide Plank Wood Floors/Grey Caesarstone Countertops/High Ceilings/Built-In Washer/Dryer/Italian Brand Tile Bathroom/Cloudburst Grey Caesarstone Vanity/Custom Full Wall Mirror/Ceramic Tile Shower/Sunshade Oversized floor-to-ceiling windows/Bloomberg kitchen appliances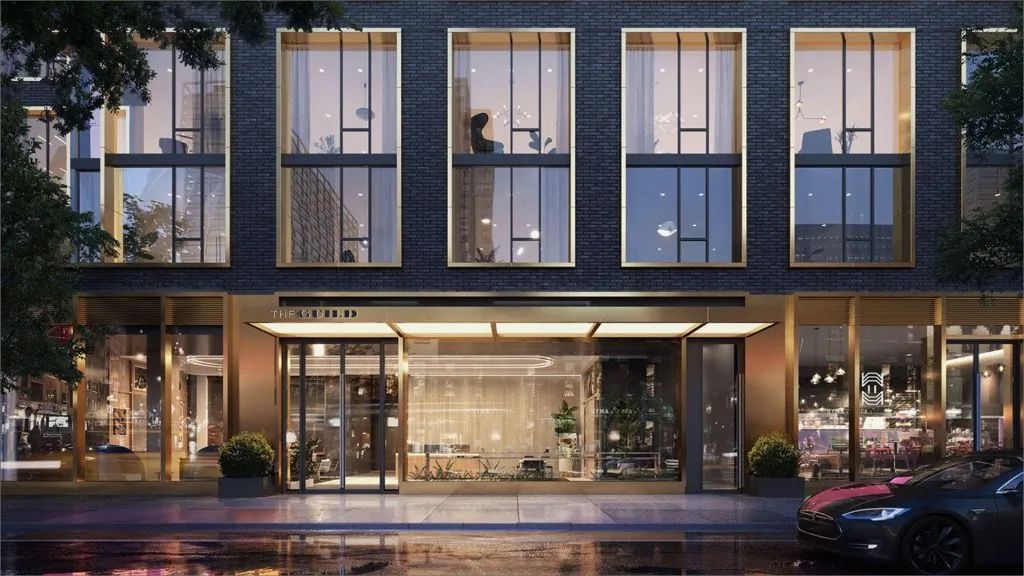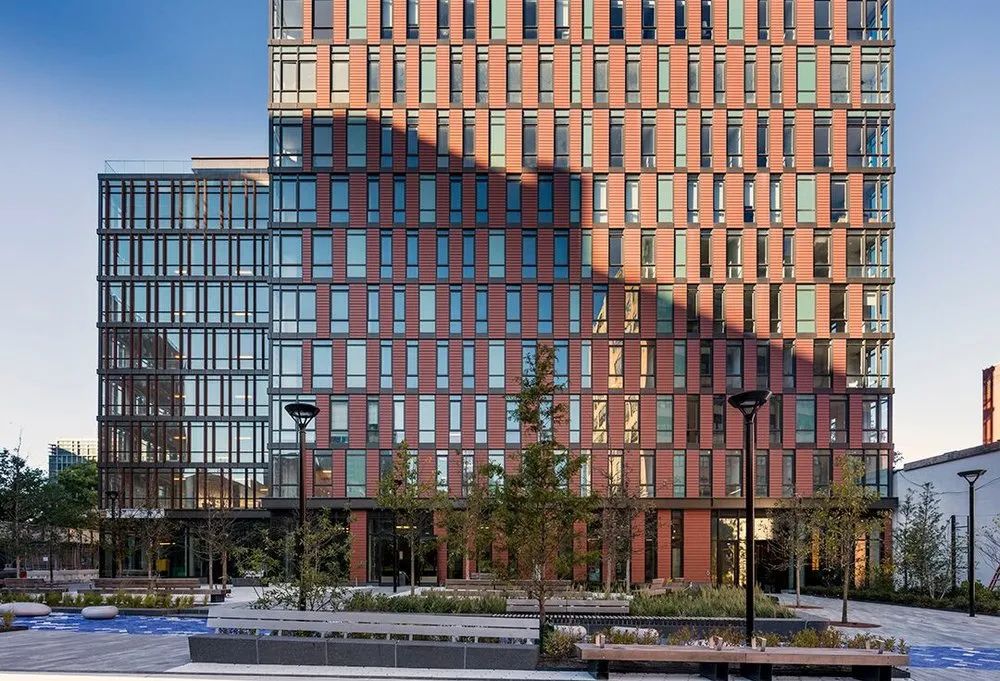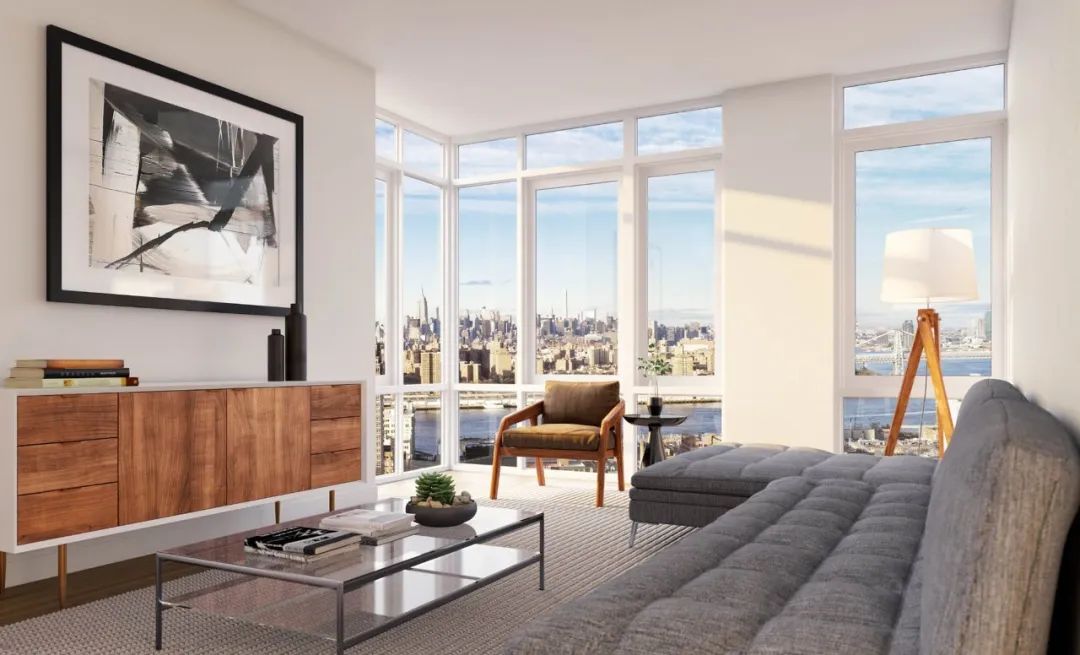 The Amberly, a new building in 2018, has 33 floors and a total of 270 households . Amberly offers studio to 3 bedroom units, all kitchens have Caesarstone waterside benchtops and bathrooms are decorated with elegant herringbone tiles. Washer/dryer is indoors.
Building amenities include a live/work lounge on the ground floor with access to a public plaza designed by the landscape architect . The fitness center includes Peloton. The ninth floor is the relaxation room, surrounded by a sundeck, outdoor BBQ and dining area. The Sky Lounge on the 33rd floor offers panoramic views of Manhattan landscapes, Brooklyn rooftops and the iconic New York Harbor . Bicycle storage and low-end valet parking are also available.
Amberly is located at the intersection of Brooklyn Heights and downtown Brooklyn, and life is very rich and convenient .
Transportation: walk 4 minutes to subway line A, C; about 8 minutes to line F, R, 2, 3, 4, 5.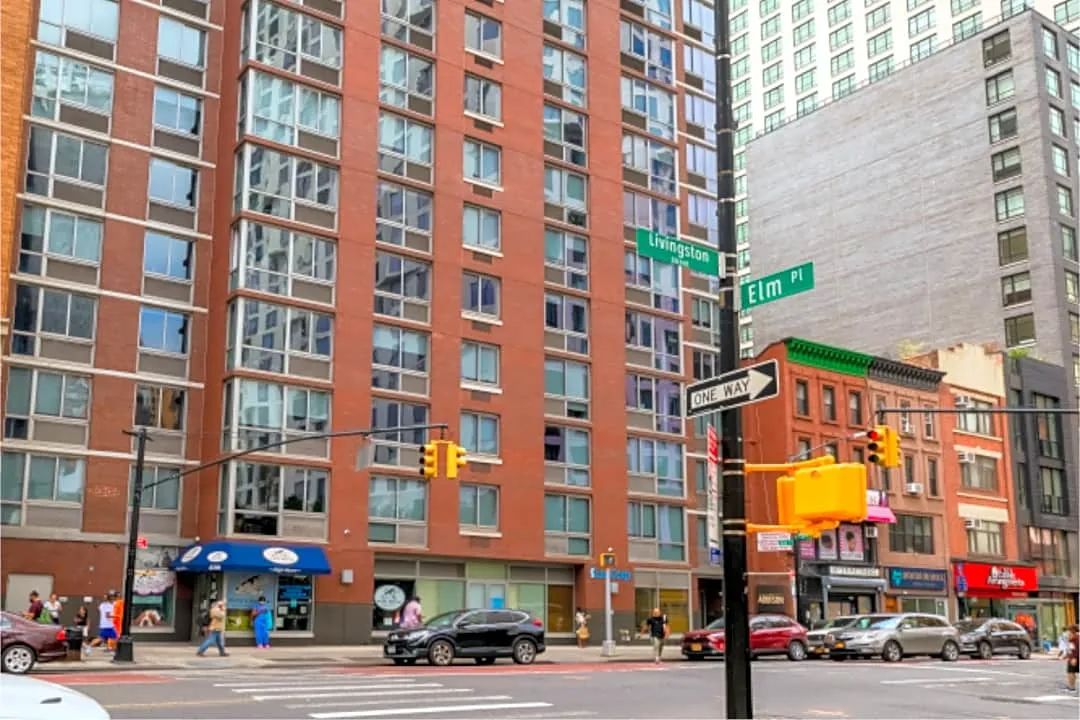 9min walk to NYU tandon. The house is relatively old, it was built in 2011, but the price-performance ratio is very high . The subway station downstairs: ACG23 subway line is right in front of the house. 4min to BQRACF car. Invincible traffic! The house has a gym and a small garden. There is no washer dryer in the room, but there is a price advantage.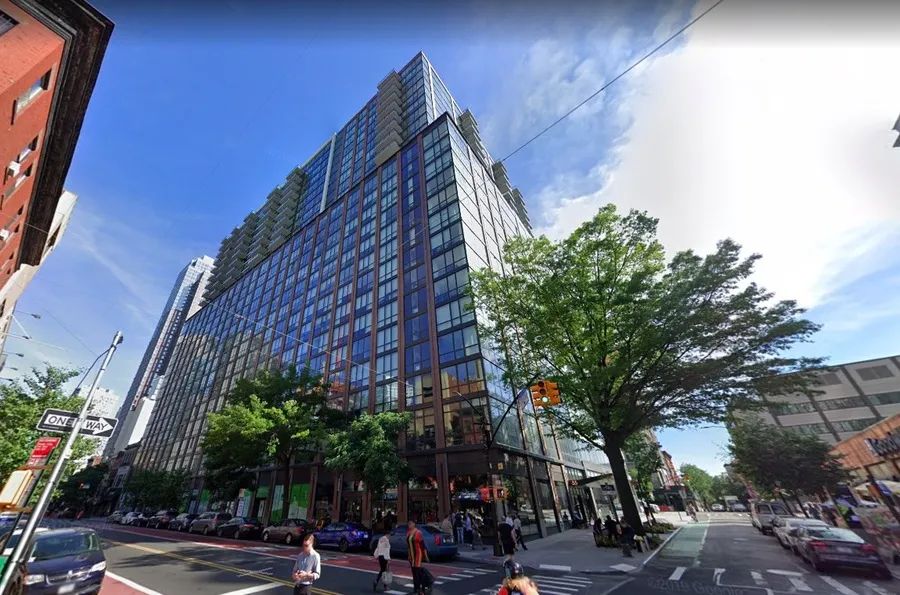 7min walk to the school. It is a real estate owned by TFC, a well-known real estate company in New York. It is very professional in all aspects of property management. However, the small apartment 1b and studio do not have a washing machine and dryer. This building is larger than other properties. The price is also more reasonable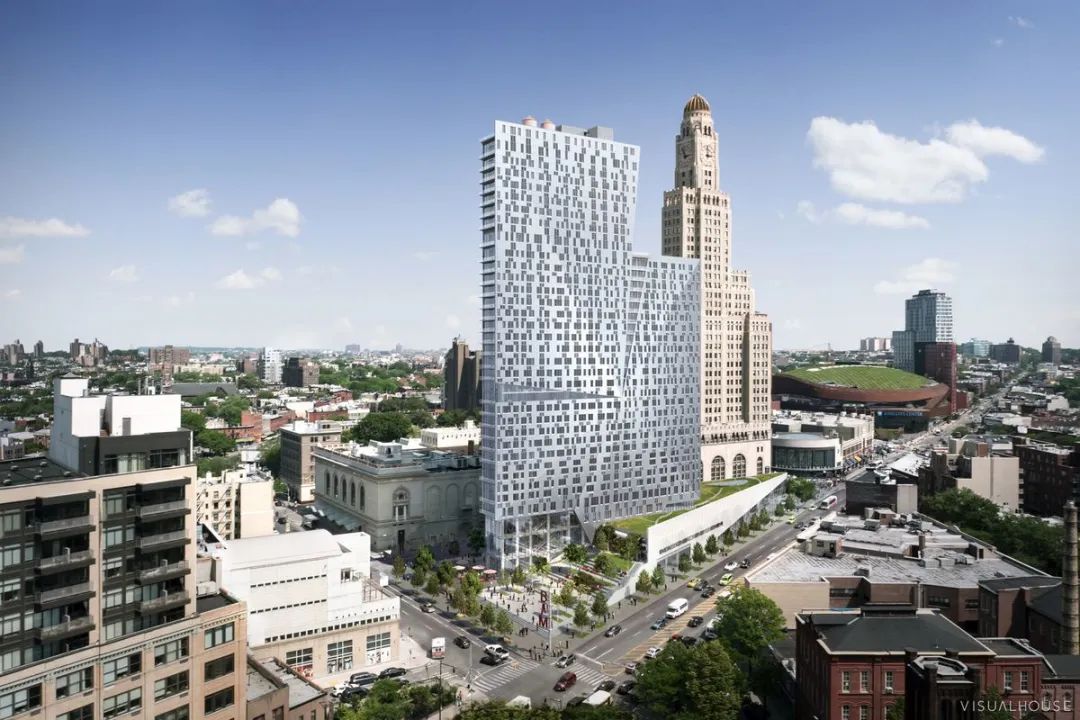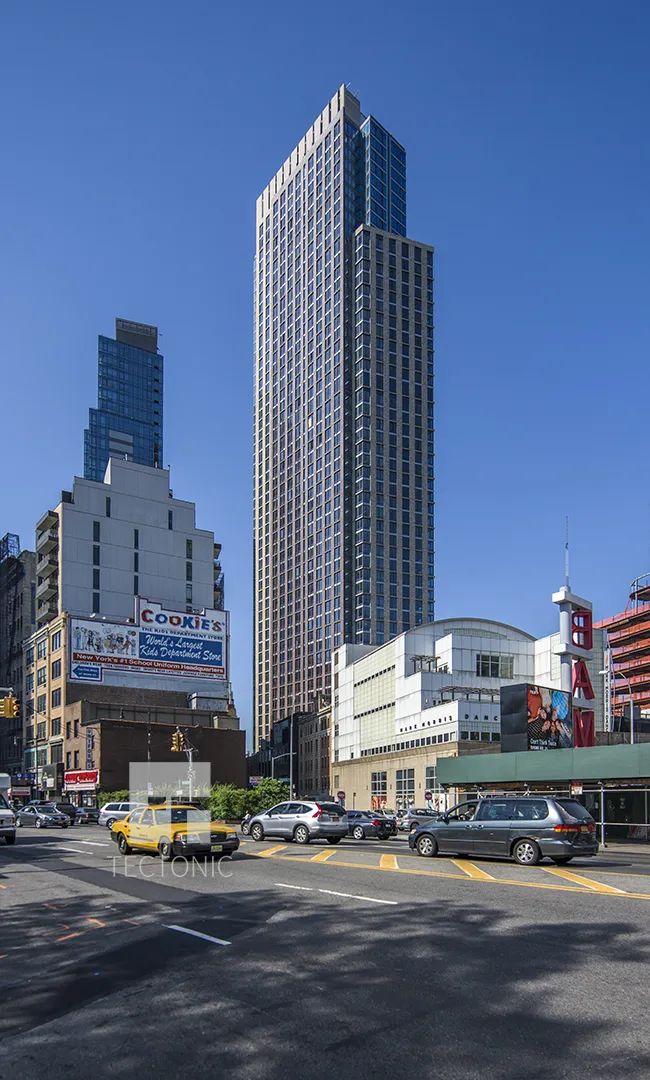 The nearby subway transportation is very convenient, the BDNRQ45 car is downstairs, and there is a supermarket whole food downstairs. The building is very new; the room facilities are very good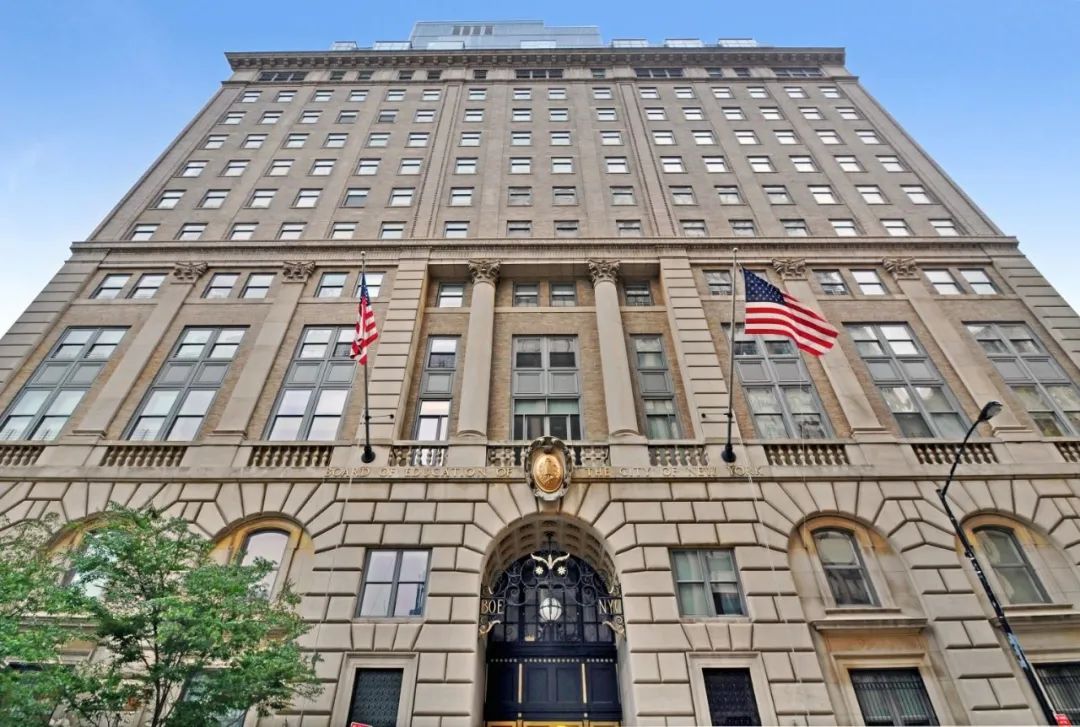 If you want to join the New York freshman group or have any questions about renting in Brooklyn, please scan the QR code below for consultation