In the editor's impression, the real estate agent Kun always gives people the image of a kind big brother next door. He is always the first to help answer any questions at work. In private, he also particularly loves small animals and is a very caring big brother. In the eyes of customers, in addition to intimacy, they also describe Kun as a New York real estate agent who is " on call and responds to customer information 24 hours a day ", so Kun has a very good reputation and strong trust among customers. feel.
After graduating from New York University, Kun entered the high-end real estate company Acre NY in New York to start his career as a real estate agent. Become the sales director of Acre NY; lead his team to become the company's sales champion for two consecutive months. Kun seems to have a lot of halo, but he has always been low-key and easy-going, down-to-earth, not arrogant or impetuous to provide customers with good professional services
Today, the editor of Acre NY also specially interviewed Kun, our star agent of Acre NY. And Kun also made his own answers to some common questions about renting a house in New York for freshmen. Come and see how Kun answered.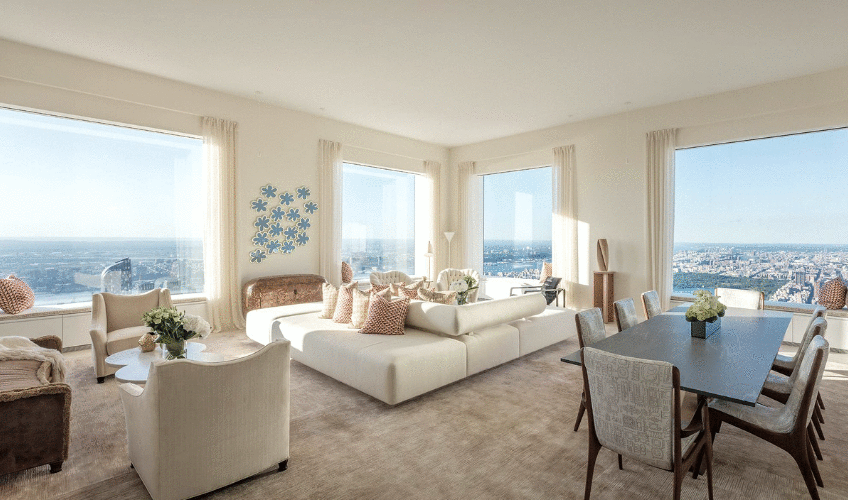 #Q How did you get into real estate?
I gradually became interested in real estate work when I was a graduate student. I felt very optimistic about this industry, so I joined Acre NY and started my real estate career.
#Q You have been rated for 2 consecutive months The best broker in ACRE NY Where do you think your strengths lie?
I think it may be because I reply to customers very fast and provide accurate information , I can accurately locate the needs of customers, do not have too much nonsense, provide what customers consider, and think from the customer's point of view. Everything is based on customers. as priority. Therefore, I feel that customers will have a relatively high sense of trust in me.
#Q Everyone thinks you are a very kind helpful people, you can Tell me why?
Maybe it's because of my easygoing personality and caring about others. No matter in life or getting along with customers, I always maintain a good relationship with everyone. When they have any needs or need help, I will try my best to meet and help them , and I feel that I can help within my ability. Others are a pleasure .
#Q What did you gain from being a real estate agent?
I think the biggest gain is that I have recognized a lot of different people, enriched my experience, and my view of people and things has changed compared to before.
#Q What do you want to say to some newcomers Or have the idea to pursue this career what people say?
I think it's still Be patient & professional. The mentality must be well controlled.
#Q Your vision for the future of real estate in New York What does the rental market think and forecast?
I think the New York real estate rental market will have a phenomenon of "the price will be higher if there are fewer people and more people "

New York Freshman Rent Q&A
#Q New York's best areas for international students to rent What?
The mainstream areas are LIC, Manhattan and NJ, a small number of people will consider the BK area due to work or school factors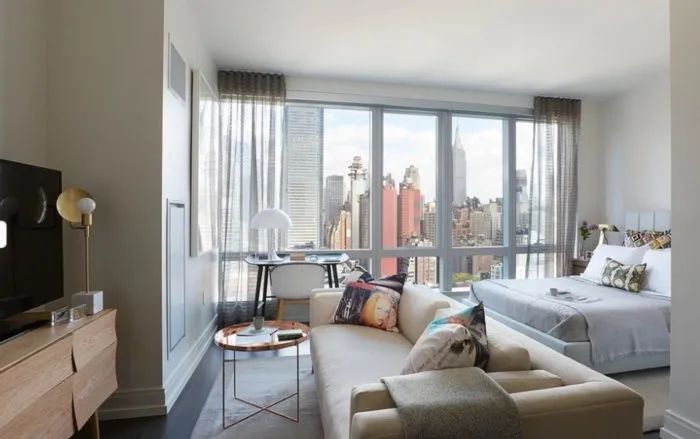 #Q How to find yourself when renting for the first time The most suitable house?
I think you can consider the appropriate building according to your school time/area and other factors. Generally speaking, the first year of undergraduate courses in the United States are mostly in the morning. It is not easy to be late if you live closer, and the relative distance will increase. A certain rent (especially the Isle of Man)
#Q When is the best time for international students to look for housing?
Generally speaking, the Isle of Man can book a room about 45 days in advance . LIC can book 60-90 days in advance . Some buildings in NJ range from 30-60 days.
#Q International students renting a house in New York Why use an intermediary?
Generally speaking, agents in New York are very familiar with various areas and buildings in New York, as well as the real estate market in New York, and will recommend the most suitable buildings for international students to meet the guests' budgets and requirements , and help them save time . In particular, our Acre NY real estate agents have rich experience and dedicated service spirit, and are committed to providing real estate leasing and buying and selling services for international students and professionals. And generally speaking, the services we provide for international students to rent a house are free of charge without intermediary fee, and the building will directly pay the brokerage company the intermediary fee.
#Q International students need to rent in New York What conditions and materials?
Generally speaking, if international students rent a house, Manhattan and LIC areas need a guarantee company as a guarantee; most buildings in NJ area accept international students without the intervention of a guarantee company.
#Q If the budget is not enough, do you recommend living in the living room? What is the experience of living in the living room?
Living in the living room is a good option if your budget is not enough. New York is very expensive. Many people choose to share roommates. In many cases, three people live in a two-bedroom apartment. At this time, one person will live in the living room. The living room can be partitioned by a series of methods , which can ensure your privacy to a certain extent, and the price of living in the living room will be cheaper than living in the bedroom , and the scenery and lighting will be better.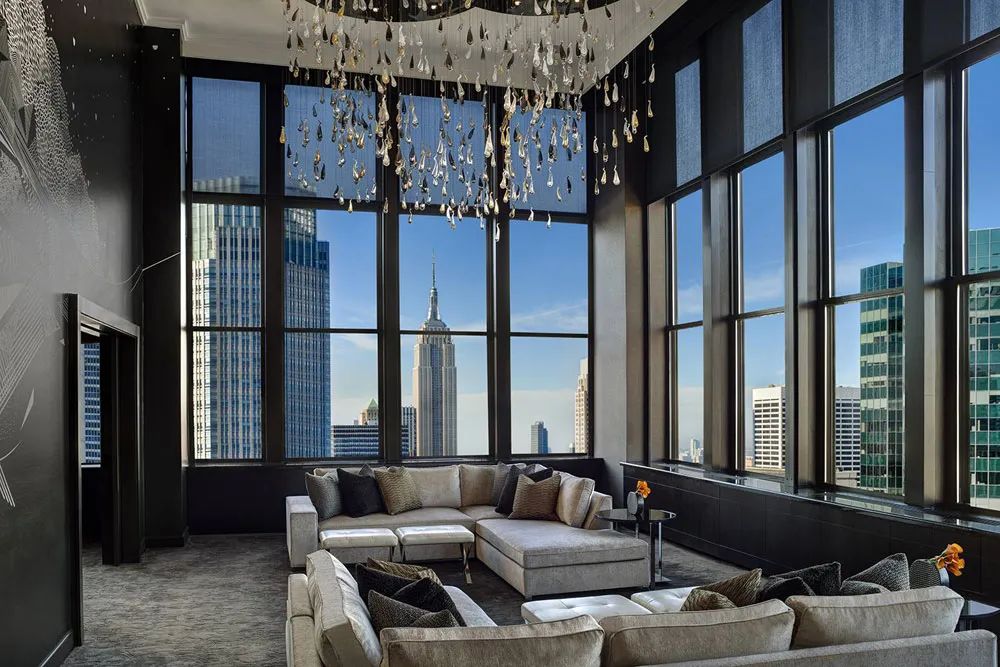 #Q If you suddenly have something to do in New York and go back to China what to do? Can it be sublet?
Some buildings are available for subletting. There are also many types of subletting: one is to transfer the contract directly to the new tenant, and you are not in charge of the room (the safest way is also the least troublesome), or you add the new tenant to the room as an occupant You can check in. However, the occupant is not legally required to pay rent to the building, so it is necessary to communicate with the tenant, or sign a sublease agreement between the tenants. Our company, Acre NY, has a sublease service, which can help you find a tenant as soon as possible.
#Q Are pets allowed in New York apartments?
OK. Most of the buildings are pet friendly, and even some buildings have dog parks, and of course there are buildings that only support cats. Specific needs need to be asked when consulting.

So that's all for today's interview with star agent Kun! If you want to rent a house in New York or have any questions about renting in New York, you can add Kun's contact information below to consult him.
In addition, if you can gain something for those who buy a house in New York, you can pay attention to the Acre design media platform! We will often push real estate consultation, selling and selling houses, renting and living in New York dry goods, and also hold various welfare activities from time to time. Welcome everyone to participate!