Past · Recommended
"200 Amsterdam" Queen of the West, crowned with a crown
"The Anable" is the latest cost-effective building in Long Island City, New York?
The groundbreaking ceremony for the Athena LIC project, a luxury condominium in Long Island City, was a perfect success
News Express NEW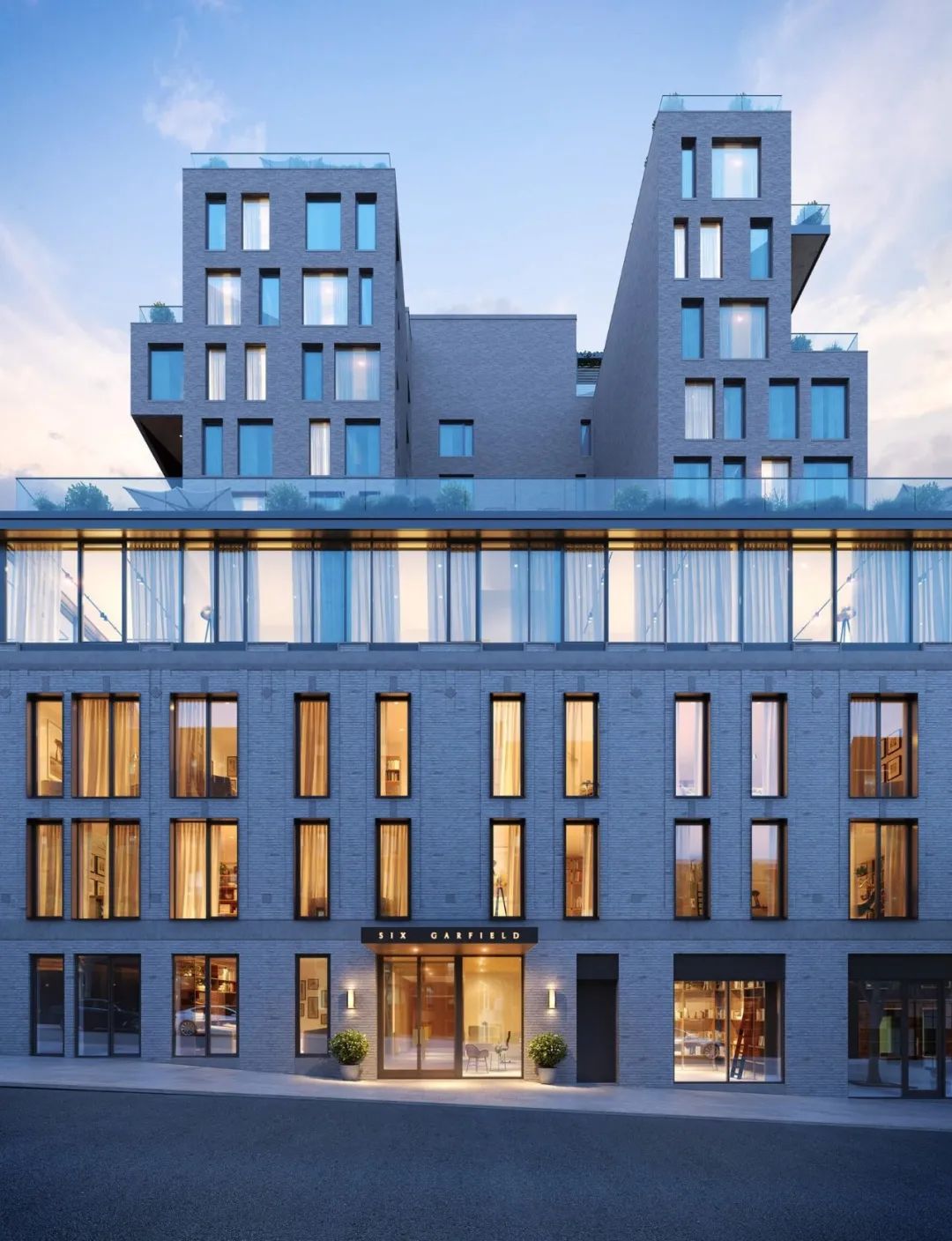 Today I will introduce you to Six Garfield, a luxury building hidden in Park Slope, a famous school district in Brooklyn! The imposing exterior of the Six Garfield building is definitely Park Slope's most striking icon, and the interiors are unrivaled in the choice of materials and attention to detail . And this mansion supports RMB payment!
Coupled with high- quality public schools , first-class dining and leisure venues and a highly green environment , Park Slope is very suitable for education-oriented young middle-class families .
Today, Xiaobian takes a look at the most popular apartment building in Brooklyn from five aspects: location, construction team, building appearance, facilities and interior decoration.
01 geographical conditions
Six Garfield is in the heart of the fastest growing Park Slope in Brooklyn, New York . The surrounding traffic is very convenient . There are many subway lines D/N/R/W/G/F nearby. There is a subway station in 2 minutes, and Manhattan can be reached in 20 minutes by subway. Downtown Brooklyn can be reached by bicycle or on foot.
Park Slope has a beautiful environment, shady trees and good security. It is one of the most famous school districts in Brooklyn, New York . There are more than 11 K12 public schools and more than 13 K12 private schools, of which Elementary 321 is the best public elementary school in New York. one.
74% of households over the age of 25 have at least a college degree , so families who focus on education are very suitable for living here . And there are many parks, botanical gardens, museums and first-class restaurants and coffee shops near the park slope, which are full of life and very suitable for living.
As a result, in 2010 Park Slope was named New York's No. 1 neighborhood by New York Magazine for its quality public schools, dining, nightlife, shopping, public transportation, landscaping, safety, and creative capital .
02 Construction Team
Developed by New Empire Corp and designed by award-winning studio DXA, Six Garfield offers 33 apartments over a total of 12 floors , the homes range in size from one to four bedrooms .
Founded in 1997, New Empire Corp is a "one-stop" prime real estate developer specializing in the design and construction of mid-rise residential and mixed-use projects in New York City. New Empire Corp has renovated and constructed more than 100 residential multifamily projects in New York City. Multiple projects became New York City sales champions.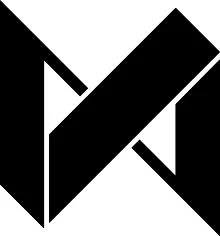 Founded in 2011, DXA Studio has rapidly grown into one of the most well-known architectural design studios in the industry, designing multiple residential, commercial and hospitality projects and winning numerous awards. DXA believes in the power of architecture to have a positive impact on the lives of all those involved, so DXA is particularly focused on authenticity, sustainability and innovation in all of its projects .
03 Architectural Design
Building Exterior
Designed by award-winning studio DXA, Six Garfield features a grey façade, handcrafted brick towers and modern cantilevered design elements in the upper half of the building to create lightness and warmth, privacy and openness, tradition An ambience combined with modernity that stands the test of time. A gilded cantilever extends above the building, offering expansive views of Brooklyn and beyond.
04 Building Facilities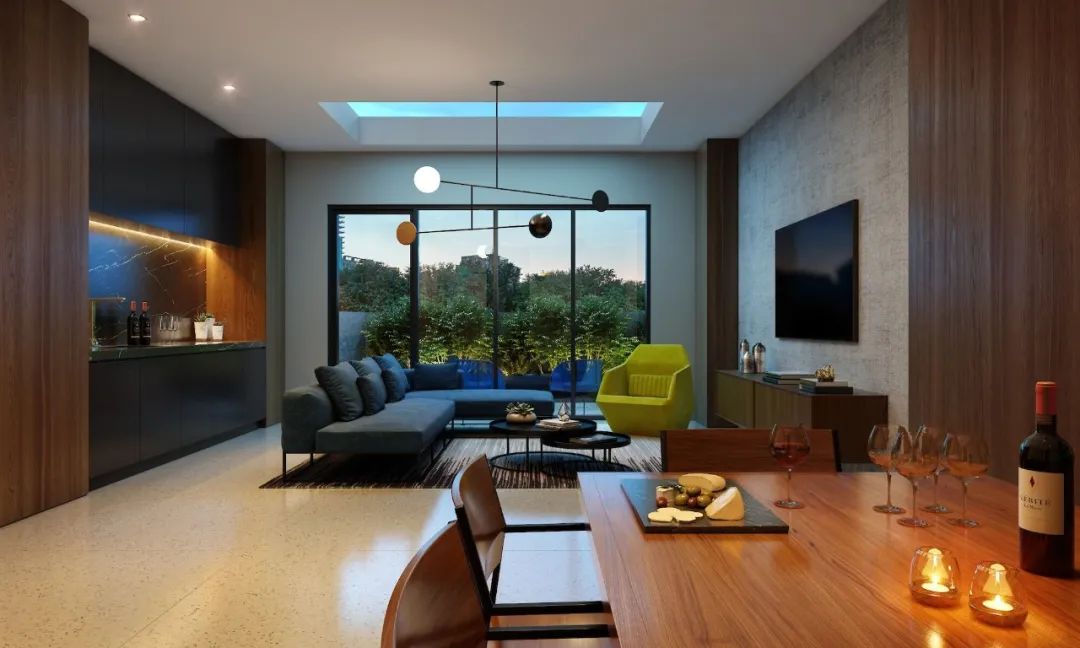 Six Garfield's facilities are complete with 24-hour doorman, fitness center, children's playroom, indoor/outdoor resident lounge, top floor terrace, atrium promenade, pet spa, bike storage, private storage, and more, from fitness to leisure Everything you need.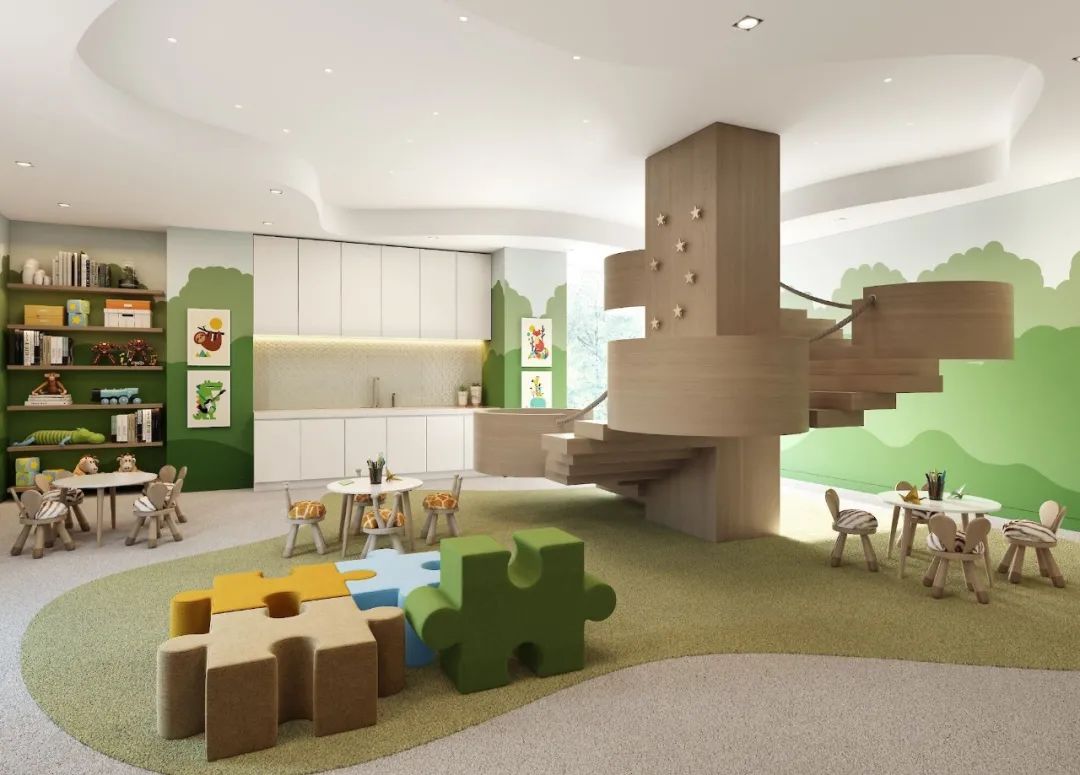 children 's playroom
The children's playrooms are creatively furnished for the imaginative little ones. Let the little ones relax and play in a bright space.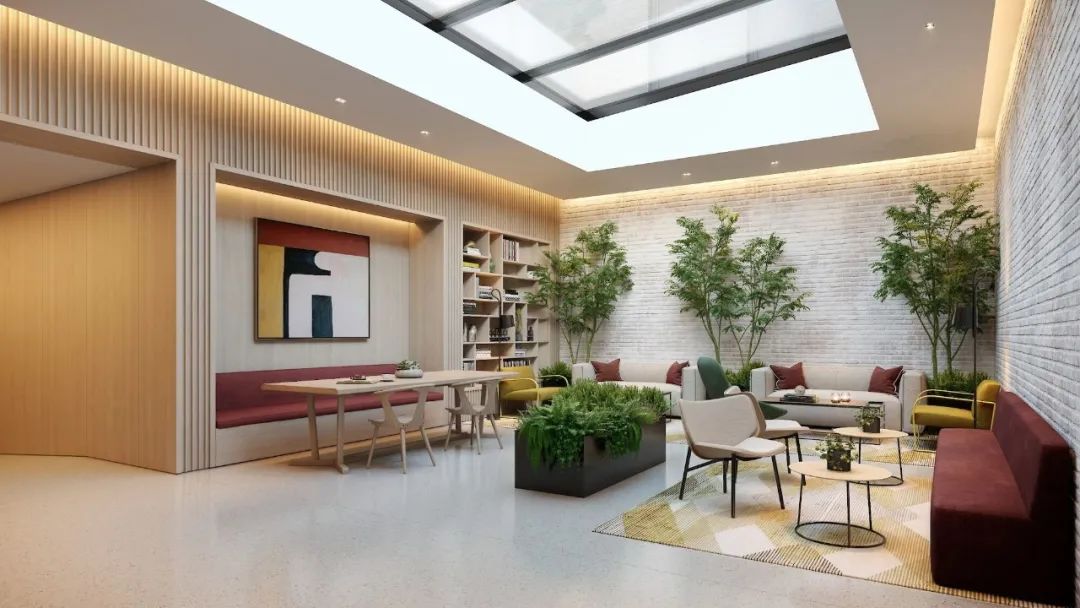 Atrium Library
The atrium library is specially designed for residents, where residents can read, meet guests, and relax, making you feel at home.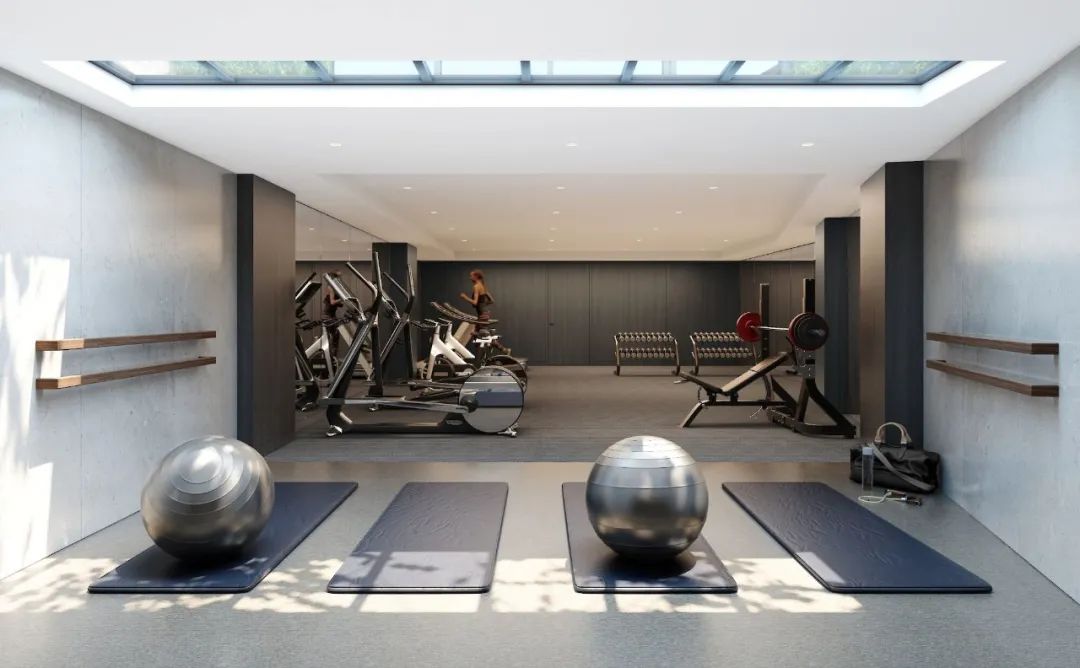 gym
Six Garfield's gym is equipped with state-of-the-art cardio and strength training equipment to help you work out. Bright skylights breathe life into the space, giving you the perfect power.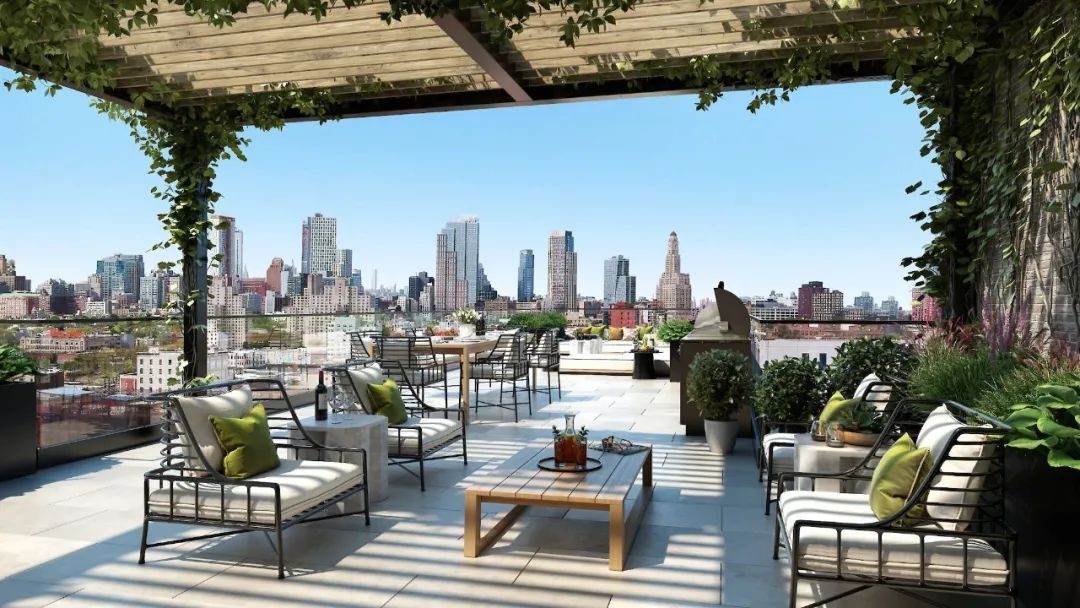 top terrace
The terrace on the top floor of Six Garfield is spacious and comfortable, with tables, chairs and barbecue areas thoughtfully set up . You can have a party with three or five friends on the terrace, play music, enjoy the magnificent Manhattan skyline view, and feel the charm of New York.

05 Upholstery
Focusing on connecting with the natural world, Six Garfield has selected high-quality natural wood and stone to create a comfortable and warm environment.
Compared with other buildings, Six Garfield not only chooses more elegant materials, but also achieves the ultimate in details . The oversized European-style rotatable windows make the whole room transparent and bright, and the design of triple-coated glass can not only increase the sound insulation effect but also heat insulation . The interior uses the finest white oak floors , and the high ceiling design makes the interior more spacious and atmospheric .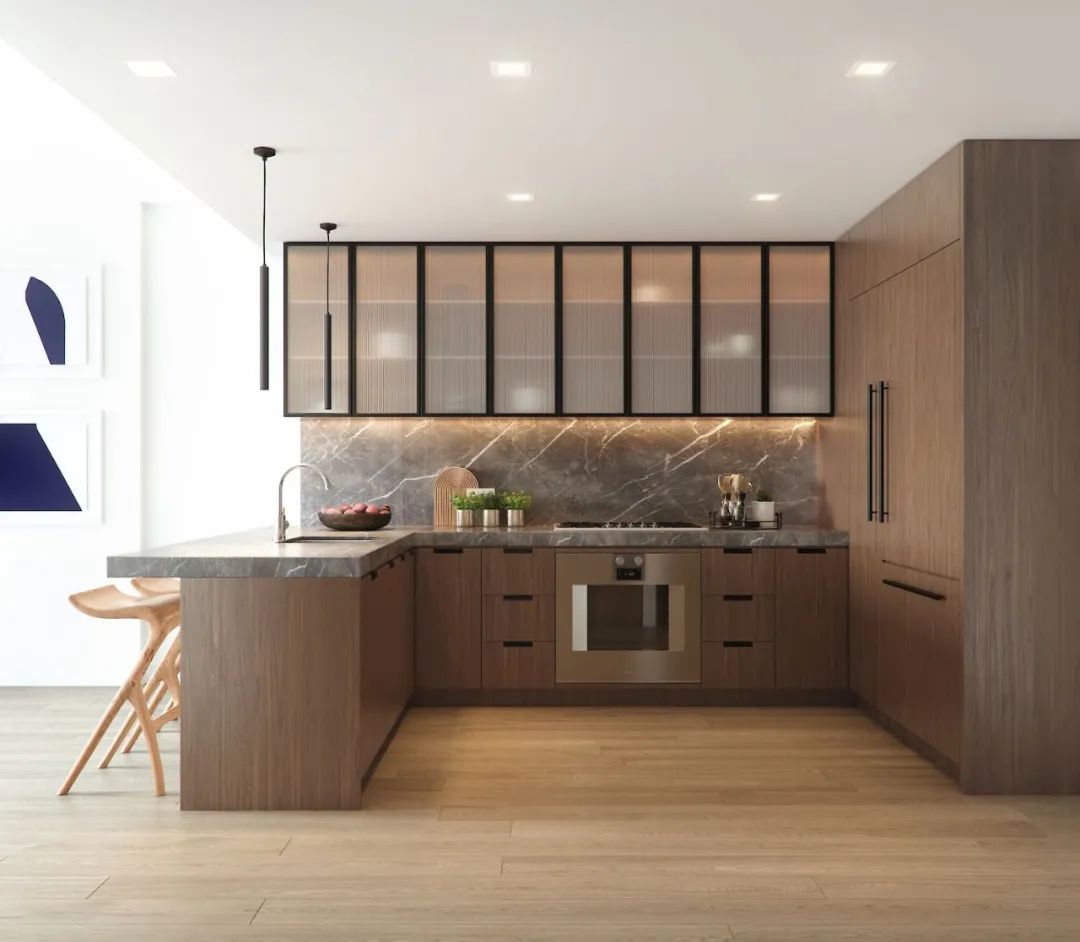 Step into the Six Garfield custom kitchen and you'll find polished quartz countertops and backsplashes and marble countertops, as well as custom cabinetry with fluted glass and LED lighting for a romantic and sophisticated look at night.
In addition, the kitchen is equipped with first-line big-name appliances. The oversized built-in refrigerator is integrated with the cabinet. In addition to the oven, microwave, and dishwasher, it is even thoughtfully equipped with a wine cabinet , which is really luxurious. The edges of all the countertops in the room are humanized and smoothed and anti-collision treatment.
The bathroom is a combination of simplicity and modernity, with polished Armani black marble wall tiles , heated marble floors and a walnut vanity with LED lighting for perfect comfort.
The most worth mentioning is that Six Garfield unexpectedly set up a separate walk-in dressing room for female residents and equipped with wardrobes.
Summary
Six Garfield has an excellent location, a convenient living environment, diverse apartment types, exquisite interior materials, exquisite and elegant, and surrounded by high-quality public schools , it is a good choice for investment or self-occupation .
In addition, Six Garfield supports RMB payment , which is a rare opportunity. Six Garfield is on sale. Due to the booming sales, there are not many houses left. Scan the QR